Community Partnerships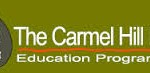 Carmell Hill and Accelerated Reader Program

The Carmel Hill Fund Education Program is a nonprofit organization whose mission is to foster the love of reading in children by providing educators with the means to improve their students' reading ability. We believe that reading is not only an educational skill, but also a tool that children can use to enhance their lives beyond their circumstances. We believe that reading is critical in enabling children to express ideas, share experiences, and formulate a point of view.
The Carmel Hill Fund Education Program achieves its mission by forming partnerships with schools. Our principal focus being the provision of Renaissance Learning, Inc.'s Accelerated Reader ("AR")program (and other associated programs) to our partner schools.
The Carmel Hill Fund Education Program's principle focus is its provision of the Accelerated Reader Enterprise program for its partner schools. Created and owned by Renaissance Learning, Inc., Accelerated Reader is a progress-monitoring software tool that enables schools to monitor the quantity and quality of their students' reading practice. Accelerated Reader ("AR" for short) also motivates students to read a greater quantity of books with more attention to their comprehension of written material, all the while exposing children to new genres and styles of literature.
---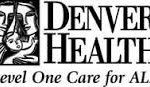 Denver Health's School-Based Health Centers provide primary care, mental health, reproductive health education and insurance enrollment assistance services to Denver Public School students.
In partnership with a school nurse, our medical professionals treat major health conditions that affect school-aged children during the school year, keeping them at school and parents at ease, all at a convenient location.
The health center is staffed by medical professionals that specialize in pediatrics and adolescent medicine, and is equipped to provide primary care services, physicals, vaccinations, and care for sick children during the school year.
As part of Denver Health, our health center is backed by an integrated system that has a full service hospital with specialty care services, including urgent care and emergency care for children—our medical professionals have all of the resources in place to provide complete care to your child—starting with a convenient location, located right inside of their school.
Primary Care Services
Immunizations and Vaccinations
Physicals
Treatment for minor injuries and illnesses
Contact Denver Health's Central Administration Office at 303-602-8958.
---
The Mi Casa Neighborhood Centers at Lake Middle School is based on the evidence-based Beacon Model and support positive youth development, academic achievement and social/emotional well-being.
In alignment with the Beacon model, Mi Casa transforms Lake into a community center of enrichment, opportunity, resources, and safety during off-school hours by offering a wide range of activities for youth and families.
The Neighborhood Center at  Lake offers comprehensive afterschool programs for youth, as well as programs for adults and families.
Mi Casa's Student Services program provides intensive case management and evidence-based life skills classes for students and families in need of extra support. The focus of Student Services is to provide youth with opportunities to explore positive life choices, striving to build upon the youth's strengths.
The program relies upon the collaboration between the Youth Advocate, the youth, the student's family, the school and other supportive community partners. Youth are nominated into the program by school personnel.
Youth Advocates meet with students on their case load at least once a week, complete monthly home visits, and connect families to community resources and wraparound services. Mi Casa facilitates regular meetings with all supportive school personnel to align interventions and ensure connections among those in the child's life.
For more information about Mi Casa's Student Services, contact contact Lauren Brown or call 303-571-1881.