Community Partnerships

Denver Health's School-Based Health Centers provide primary care, mental health, reproductive health education and insurance enrollment assistance services to Denver Public School students.
In partnership with a school nurse, our medical professionals treat major health conditions that affect school-aged children during the school year, keeping them at school and parents at ease, all at a convenient location.
The health center is staffed by medical professionals that specialize in pediatrics and adolescent medicine, and is equipped to provide primary care services, physicals, vaccinations, and care for sick children during the school year.
As part of Denver Health, our health center is backed by an integrated system that has a full service hospital with specialty care services, including urgent care and emergency care for children—our medical professionals have all of the resources in place to provide complete care to your child—starting with a convenient location, located right inside of their school.
Primary Care Services
Immunizations and Vaccinations
Physicals
Treatment for minor injuries and illnesses
Contact the Lake Middle School Health Center at  720-424-0281
---
The Mi Casa Resource Center at Lake Middle School is based on the evidence-based Beacon Model and support positive youth development, academic achievement and social/emotional well-being.
In alignment with the Beacon model, Mi Casa transforms Lake into a community center of enrichment, opportunity, resources, and safety during off-school hours by offering a wide range of activities for youth and families.
The Resource Center at  Lake offers comprehensive afterschool programs for youth, as well as programs for adults and families.
Mi Casa's Student Services program provides intensive case management and evidence-based life skills classes for students and families in need of extra support. The focus of Student Services is to provide youth with opportunities to explore positive life choices, striving to build upon the youth's strengths.
The program relies upon the collaboration between the Youth Advocate, the youth, the student's family, the school and other supportive community partners. Youth are nominated into the program by school personnel.
Youth Advocates meet with students on their case load at least once a week, complete monthly home visits, and connect families to community resources and wraparound services. Mi Casa facilitates regular meetings with all supportive school personnel to align interventions and ensure connections among those in the child's life.
For more information about the Mi Casa's Resource Center, call 303-571-1881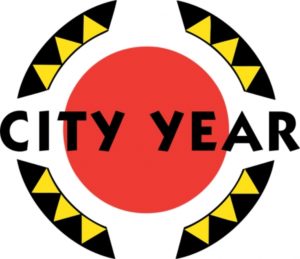 City Year AmeriCorps helps to close gaps in high-need schools by supporting students' academic and social-emotional development while also providing schools with the additional capacity to enhance school culture and climate.
City Year brings together diverse, talented teams of young adults to serve in high-need schools across the country, where they support students, teachers and schools all day, every day. City Year AmeriCorps members build strong, "near-peer" relationships with students and provide academic and   social-emotional support, while serving as essential resources to the school to boost student learning and achievement. Through their work in schools and communities, City Year AmeriCorps members not only make a difference in the lives of students they serve, but also acquire valuable skills that prepare them to become the next generation of civically-engaged leaders.