History & Mission

Lake Middle School, formerly known as Lake Junior High School, has deep roots in the City of Denver. The school opened its doors to students on September 8, 1926. Lake's outstanding academic offerings, location, historical architectural status and strong ties to thousands of local junior high graduates have made Lake an important educational institution for more than 90 years.
Our Mission
At Lake Middle School, we empower all students to achieve academic excellence, develop strength of character and build inclusive communities to impact our future.
Our History
Designed by Highlands natives Merrill and Burnham Hoyt, Lake Junior High School was built in 1926, and was referred to as "The Castle" for its English Tudor-esque features. Facing the snowy mountain range, the school is located on the East end of Sloan's Lake, on 1820 Lowell Boulevard. Lake Junior High would become the most distinctive structure in the area because of its Moorish architecture combined with ornamental lights and soaring features, giving the school a medieval appearance. Artist Walter Pesman designed the garden area with varieties of native and imported flowers before the building was erected. Lake Junior eventually became a middle school in the Denver Public Schools.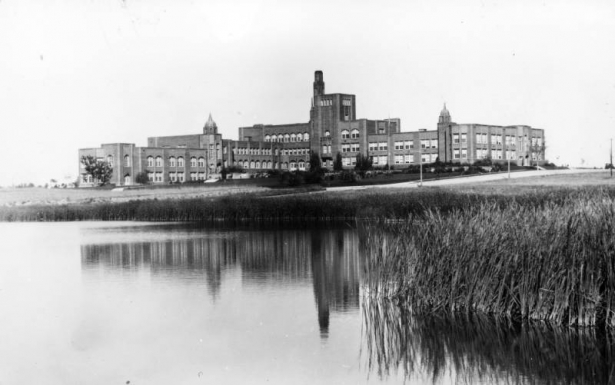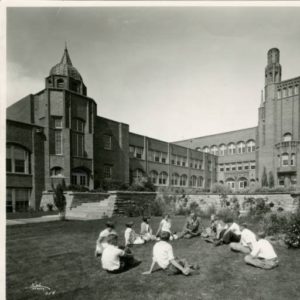 Lake Middle School Offers
Individualized attention and careful consideration of each student's needs and class schedule
Dedicated school leadership and outstanding teachers with a strong common focus on students in the important middle school (6th – 8th) years.
1-to-1 Technology School – every student receives their own Chromebook for use at school and at home
Strong school culture and intentional structures which foster academic success
Weekly progress reports mean constant communication with parents and student accountability
Action Learning projects to increase global awareness
Math and Language Arts Honors classes
Spanish Language Arts and Spanish as a Second Language classes taught by two full-time Spanish teachers with a focus to prepare students for the DPS Seal of Biliteracy
Daily Electives on each student's schedule! Elective choices include: Band, Choir, P.E., STEM, Visual Art, Spanish, Drama, Leadership, Yearbook & Photography, Newspaper & Journalism, Creative Writing, and many others
Highly trained and licensed staff members for nurturing students social/emotional needs
Academic intervention for literacy and math, as well as English Language Development (ELD) programming
Rigorous continuation requirements and assurance that all students are well prepared for high school and beyond
Free healthcare at the Denver Health school-based clinic
Partnership with Mi Casa Neighborhood Center provides access to afterschool clubs, activities and academic tutoring
Denver Prep League Athletics: Basketball, Volleyball, Soccer, Softball, Baseball, Cheer, XC and Tackle Football
Historic, beautiful building located on the eastern edge of Sloan's Lake
Join Us for a School Tour
We'd love to show you around our beautiful school and give you a look inside our classrooms in action! Learn more about scheduling a school tour.