New Knight Night
Posted May 14, 2020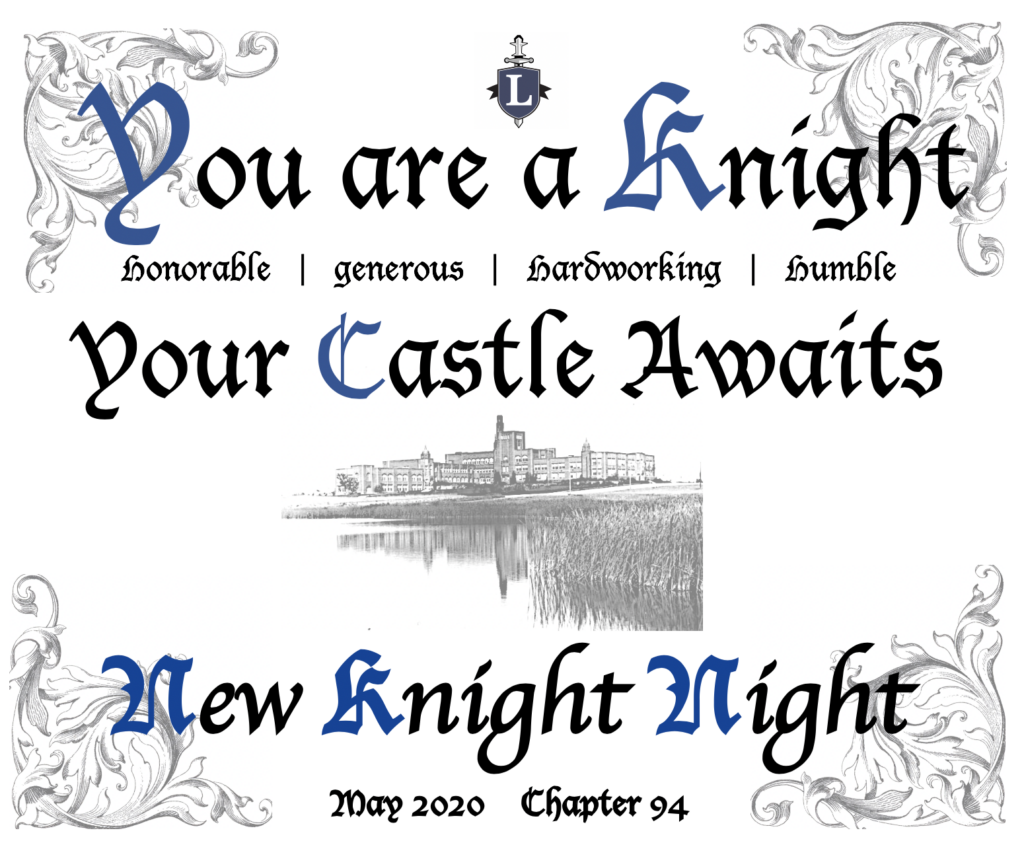 Welcome New Lake Knights!
We are so excited for you to join us for Chapter 94 at Lake Middle School next year! We know that the end of your fifth grade year has looked a little different than you expected, and we want you to know how proud we are of you for graduating from 5th grade and starting your exciting journey to middle school! We hope you find some time to celebrate your years of hard work.
Some information we already sent out through letters and email has changed as we've received more guidance on what next fall will look like, and we will be sure to keep you updated as we learn more about our plans for August. Please watch the presentation in its entirety so that you have all the info you need!
As proud Lake Knights, in all of this uncertainty, there are a few things we know for sure:
We are a family at Lake, and you are now a very important part of our family! We are so glad to have you and your family join us.
We will have so much fun next school year! Our Castle on the Lake is ready and waiting for you to join us as a Knight, and even if we need to change a few of our plans for the fall, your next three years at Lake are going to be full of fun, friends, hard work, learning, exploring new passions and interests, and showing your Lake Middle School pride!
You are now joining thousands of students who attended Lake Middle School over the past 94 years in becoming a Lake Knight – if you ever feel nervous about starting middle school, remember that your new family is large, proud, and ready to welcome you to Lake EXACTLY as you are.
You are a Lake Knight, and this is your castle. Welcome home!
View our special presentation for New Knights in English.
View our special presentation for New Knights in Spanish.